Use arrow keys to navigate while focused.
IBox Touch – DICOM for all image sources Link
NEW: UHD support with the IBox Touch Pro 4K!
The IBox Touch is the ideal link between your hospital information system (HIS), various imaging devices, and a PACS.
easy selection of patients from a worklist
image acquisition and sequence recording by remote control
automatic image and sequence export to the PACS
communication with image archives of all leading manufacturers
---
Designed to meet your needs Link
intuitive operation by touch screen (also with medical gloves)
fanless design without mechanically moving parts
connection with LAN or WiFi
intermediate storage in case of internet failure
medical product, licensed for use in operating rooms
various options available
image acquisition by touch, foot switch, or endoscope
worklist browsing
long-term recording
---
Acquisition of single images and sequences Link
---
HD Live-Streaming Link
No matter where you are – lecture hall or montoring room – you can always request access to the live image of the IBox Touch.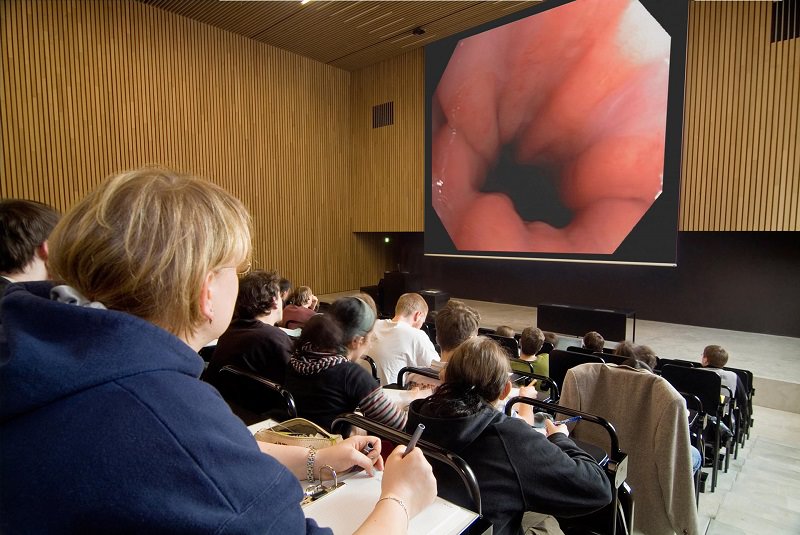 ---
Choose your remote control Link
Use a remote control of your choice to navigate through important functions of your IBox Touch. We offer wireless and non-wireless hand and foot switches. Additionally we ship cable sets for all commercially available diagnostic devices.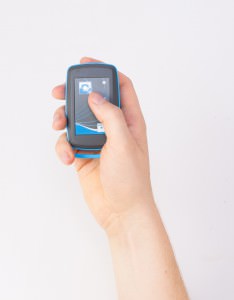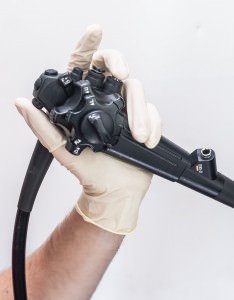 ---
Multiple connectivity options Link
The IBox Touch processes all types of video signals used in the medical field.
IBox Touch Compact Link
---
IBox Touch Pro 4K Link
Feature
IBox Touch Compact
IBox Touch Pro 4K
Characteristics
Fanless Mini-PC
EN 60601-1-2 compliant
High-performance CPU for realtime compression and live-streaming
Input
S-Video/RGB/VGA/DVI/HDMI/HD-SDI or S-Video + Composite
Quad 3G SDI or Dual 6G SDI or 12G SDI
Dimensions (H × W × D)
192 mm × 276 mm × 55 mm
272 mm × 385 mm × 69 mm
Weight
ca. 2,1 kg
ca. 5,6 kg
Gigabit Ethernet and WiFi
IEEE 802.11 a/g/n/ac (PSK and Enterprise)
No moving parts such as fans or HDDs (shock-resistant)
Features
DICOM worklist and storage SCU
intermediate storage in case of network outage
Live-Streaming
up to HD resolution
up to 4K resolution
Administration and Software-Updates via Web-Interface
Security
Licensed for use in operating rooms
Class I medical device as per EU Regulation 2017/745, Attachment VIII
complies with EU Directive 2011/65/EU (RoHS II) and 2002/96/EG (WEEE)
Options
Recording of image sequences
up to 60 minutes
Long-term sequence recording of arbitrary length
Recording of interesting Moments (even in retrospect) during long-time recordings (configurable)
Acoustic feedback (Sounds) for multiple events
Embed patient data into video
Switch between up to 4 profiles (configurations), e. g. for mobile use in multiple departments
Switch between 2 input signals
Patient datatransfer to Olympus-Endoscopes
Recording through wireless remote
VESA-Arm for mounting
Version info Link
Currently IBox Touch Version 3.5.2 is available.
Product life-time Link
The IBox Touch has a support life time of 5 years starting with the year of release of the subsequent model.
For further information contact our service.
| Hardware version | Release | End of support |
| --- | --- | --- |
| IBox Touch Compact rev3 | 01.2021 | |
| IBox Touch Compact rev2 | 01.2019 | 01.2026 |
| IBox Touch Compact rev1 | 01.2017 | 01.2024 |
| IBox Touch rev2 | 01.2012 | 01.2022 |
| IBox Touch rev1 | 08.2010 | 01.2017 |
| | | |
| IBox Pro 4K rev2 | 07.2021 | |
| IBox Pro 4K rev1 | 10.2019 | 07.2026 |